The Story of Miscugli Srl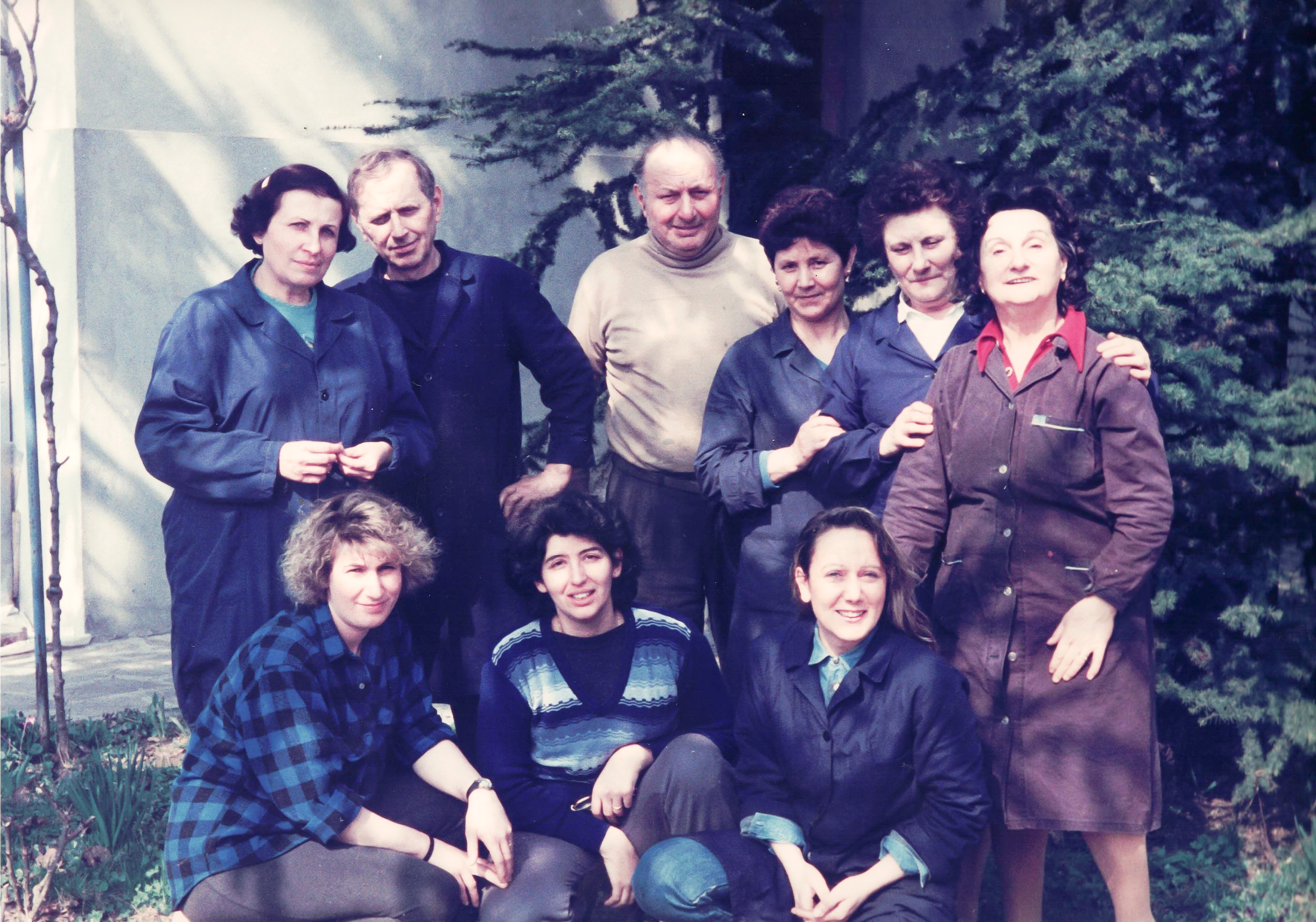 The company's history it's officially born in 1959 , when  from the idea of his founder Sergio Miscugli, opens in Spadini Street   in the popular neighborhood Santa Viols in Bologna, the small and historical workshop mainly specialised in construction of molds and equipments, for the stamping of hot plastics materials behalf of third parties, after a few years the workshop will build as well as molds for plastics and cutting molds metal bending and under the persistent request of some customers, as well as molding shearing ribbon sheet bending, starting a limited production on small tonnage mechanical presses. In the flamboyant economic event of the 1960's the company grew in organic sales. In 1977 Bruno Miscugli became a new partner of society, older brother of the founder, thus ttransformingthe name of the company in "F.lli Miscugli Snc"
In 1979 the company F.lli Miscugli Snc finally decides to move  to a bigger seat and leaves the small workshop in Spadini street , to occupy the currently seat of above 1000mq in the industrial area of "Ca' Bianca (Bargellino di Calderara Reno) , the new workshop strong in collaboration of 10 workers grows in builing and assembling details for locks thus gaining a  certain experience in industry
Towards the mid 80's the company is ruggllling with a difficult business choice and decides to give a priority on molding production and scheet metal stamping increasing more in higher 150 tonnage presses , maturing over time with the great experience in deep suction, perfectly knowing the problems and needs of custmers . At close to 60 years of the foundation in Spadini Street in Santa Viola Bologna and from occult business choices the conception Miscugli Snc being winning has remaid unchanged.
But in the meantime with the seniority of his founder Bruno Miscugli the F.lli Miscugli snc company ascked for help of external collaborators , to be able to create new synergies, to be joined to at Massimo Miscugli son of disappeared Bruno and worker over 40 years in family business. Already on december 2016 Jean Pierre Nassitti experienced entrepreneur in metalworking sector , decide to continue from F.lli Miscugli snc , taking over with the new name "Miscugli Snc"
Values
Miscugli SRL is supporting and rewarding its global workforce able to guarantee through full engagement and responsibility the good fate and the growth of the company in the full respect of its rules.